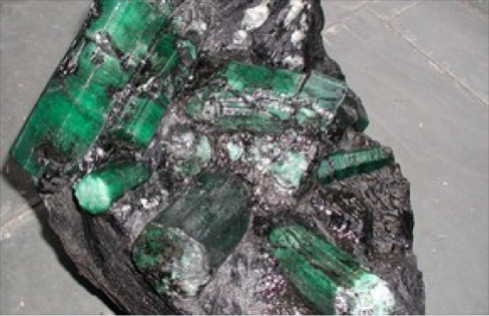 October 2001 image shows the emerald Bahia, one of the largest of its kind in the world.
Judge decided in favor of American business group. The 180,000-carat emerald is valued at $400 million.
The 380 kilogram emerald discovered in Bahia in 2001 and which the Brazilian government claimed as a national treasure, seems to have finally found an owner, with the decision of a US judge in favor of an American business group.
On Thursday, Los Angeles Supreme Court Judge Michael Johnson ruled that "FM Holdings presented clear evidence" that it attributed ownership of the stone after listening to the testimonies of the group's three partners last May 14.
Under California law, if neither party appeals within 15 days, the decision will be final, ending six years of litigation.
The group's lawyer, Andrew Spielberger, told AFP on Friday that his clients "are very happy", and recalled that they "always claimed their property" on the stone.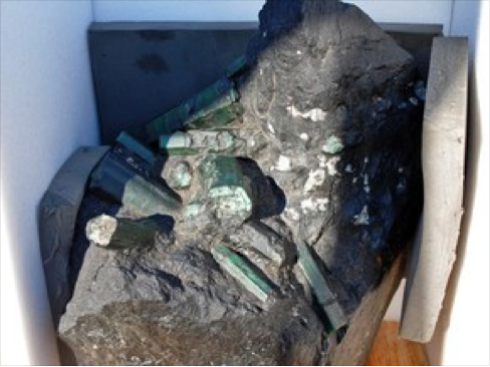 The 180,000-carat emerald, formed by nine green tubes, is considered the largest on the planet and is valued at $ 400 planet and is valued at $ 400 million.
Since it was discovered in Bahia in 2001, the stone has lived an authentic odyssey, until it ended at the Los Angeles County Sheriff's premises, where it awaited the final decision.
The dispute started in 2009, with the dispute between gold prospectors, stone buyers and partners of FM Holdings over the emerald property.
When the Justice was on the verge of reaching a verdict last September, Brazil decided to claim its right by asking for the dissolution of the process and the possession of the emerald.
At the same time, it started negotiations with the American government for the stone to be repatriated.
In late March, Judge Johnson pointed out that the Brazilian government "did nothing to show interest in the case", and dismissed its right to the emerald.
After being found in Bahia, the emerald was taken to São Paulo, but in 2005 it was sent to a California geologist.
The geologist sent the stone to New Orleans, where it remained missing for several weeks after the floods caused by Hurricane Katrina in August 2005.
After being rescued in the water, the emerald ended up in the hands of Californian businessman Larry Biegler, who reported his disappearance in 2009.
An investigation led by the Los Angeles County sheriff finally located the emerald in Las Vegas, owned by members of the FM Holding group.