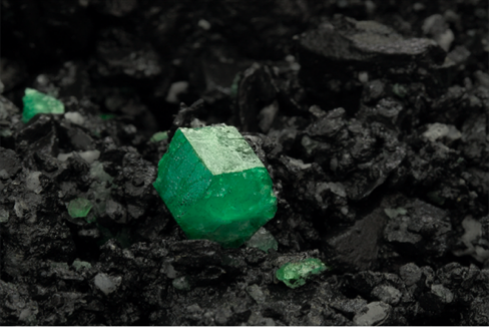 The emeralds were found by three workers in the region known as the Devil's Nose.
According to the mayor of Pauna, Omar Casallas, quoted by a Colombian newspaper, the three were digging the ground to build the foundation of a sloping wall that would protect the road when they made the discovery.
"One of them was drilling through the rock with a hydraulic hammer and saw a brilliant green stone," wrote the newspaper.
The news spread not only in Pauna, but also in the neighboring towns of Maripí, Quípama and Muzo.
Soon, hundreds of people rushed to the vicinity of the Devil's Nose in order to look for more emeralds.
To avoid chaos, the police had to block the road and the steep slope near which the stones were found.
According to Casallas, one of the emeralds was bought for 4 million Colombian pesos (about R $ 4,400) and would be sent to the USA.
Another, slightly smaller, would be used to pay for studies that will identify the purity of the stones in the region.
Marketplace
Colombia is one of the largest producers of emeralds in the world, along with countries like Zambia and Brazil. Boyacá is one of the main producing regions in the country.
On at least two occasions, one in the 1960s and another in the 1980s, disputes between families and producer groups over mines and emerald-rich territories have unleashed conflicts that have left hundreds of people dead in the country – the so-called "green wars".
Colombia currently exports US $ 64 million (R $ 129 million) in emeralds, according to Fedesmeraldas, which represents producers in the sector. The association says, however, that there is still scope to increase production if more investments are made.