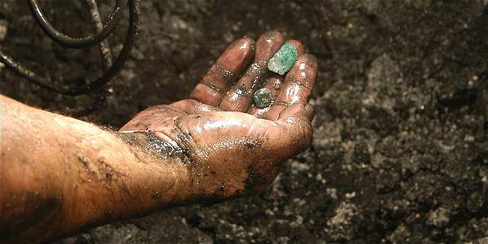 Agreement to acquire exploration and mining licenses for two emerald projects.
The Gemfields firm revealed on Thursday the agreement it reached to acquire exploration and mining licenses for two emerald projects in the department of Boyacá.
The first is located in the Coscuez area, in the municipality of San Pablo de Borbur, for which an agreement of 15 million dollars was reached for 70 percent of the license . This payment is subject to various termination conditions and will be made in installments, according to compliance with the agreed conditions.
The second project consists of the purchase, for 7.5 million dollars, of 75 and 70 percent of the licenses of two companies that have applications and concession contracts with the National Mining Agency.
The arrival of Gemfields in Colombia is very important for a sector where informality has been centuries old . Their interest is to professionalize, formalize and transfer good practices to the exploitation of emeralds, using modern technologies, and at the same time, protect the environment and support the communities where they operate.
"Gemfields is delighted to announce its entry into Colombia, a nation with a legendary history of emerald mining and a country with immense potential. The proposed acquisitions are going to require a considerable amount of work and further exploration before significant production begins. However, these projects are aligned with Gemfields' strategy to expand our global presence in a prudent and cautious manner. The acquisitions offer exciting growth opportunities, both in virgin and mature fields, in the medium and long term, "said Ian Harebottle, President of Gemfields.
Gemfields is the leading supplier of responsibly sourced gemstones and is listed on the AIM platform of the London Stock Exchange (LSE). The company operates the world's largest emerald and amethyst mines in Zambia, the largest ruby mine in Mozambique, and also has exploration licenses in Madagascar. In early 2013, it acquired Fabergé, one of the most recognized and longestablished icon brands in the world.