More than 210,000 carats of raw Colombian emeralds will be exhibited in a variety of qualities. Two raw gems of 81.2 carats and 83.8 carats stand out.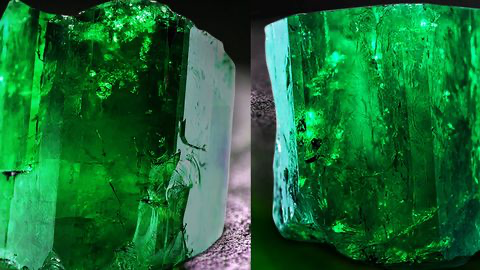 More than 50 customers from Colombia, India, New York, Israel and Bangkok will attend the auction.
The company Fura Gems announced its second auction of Colombian raw emeralds, which will take place from April 3 to 10, 2022 in the United Arab Emirates, after setting records in 2021 in its inaugural auction of Colombian emeralds and exhibiting the largest number of these raw gems in many years.
Fura Gems assured that it will offer 50 customers or more from Colombia, India, New York, Israel and Bangkok who will attend the auction, a "rare never-before-seen selection of magnificent untreated raw natural emeralds, of intense color and immaculate clarity."
More than 210,000 carats of raw Colombian emeralds will be exhibited in a variety of qualities, each weighing more than 20 carats. In this group, "two glorious and incredible emeralds" are highlighted in rough of 81.2 carats and 83.8 carats, each.
Historical luxury jewelry houses where precious stones will reach their final form require the highest standards of proof of origin. Therefore, for the first time for Colombian emeralds, Fura Gems will guarantee the transparency and traceability of the entire lot through a 'paternity test' from the Swiss laboratory Gübelin Gem Lab, which will certify the mine of origin.
All these gems originate in the Coscuez mine, one of the most important emerald mines in the world and widely known for its large emeralds. It is located in the municipality of San Pablo de Borbur in Boyacá, covers an area of 46 hectares and includes exclusive rights for the exploration, construction and exploitation of emerald deposits.
In October 2020, Fura Gems received an additional 30-year extension from the National Mining Agency (ANM) for its mining license in Coscuez and in December 2021 it received environmental approvals to improve medium to large-scale mining operations.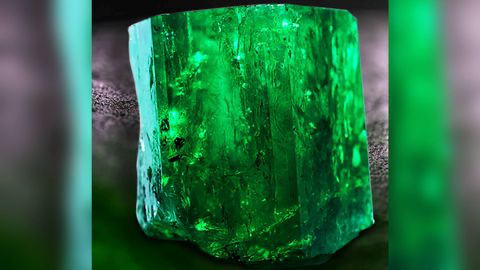 "We have already started the construction of the great underground mine. We believe that by 2023 Fura Gems will become the largest supplier of raw Colombian emeralds worldwide and, therefore, will provide a constant commercial supply of Colombian emeralds," said Dev Shetty, founder and CEO of the company.
The "rare masterpieces of Colombian emeralds" discovered in the Coscuez of Fura Gems mine are distinguished by an exceptional color and an extraordinary size. "Its intense green color and the unparalleled translucency that gives life and shine to the heart of these gems enhance its appeal," the company emphasizes.
In fact, it was in the Coscuez mine where the 1,759-carat Guinness Emerald Crystal was discovered, one of the largest gem-quality crystals in the world. It currently resides in the collection of the Bank of the Republic of Colombia.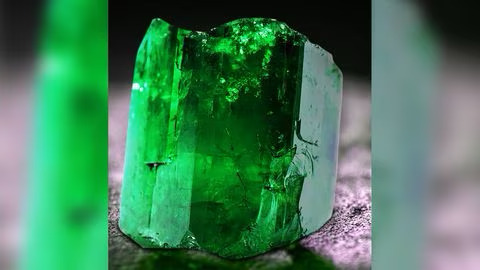 In addition, in May 2018 Fura Gems discovered "a rare and exceptional" 25.97 carat raw emerald, which was called 'Are'. It is considered this way due to its size, color saturation and clarity.
In the past, the famous Colombian emeralds have appeared with the top positions in the most important auctions. Admired for their color and clarity, they have repeatedly achieved the highest prices in private sales and auctions.
The famous Rockefeller emerald, for example, was sold at $305,500 per carat in 2018, the highest price per carats ever obtained by the British auction house Christie's for an emerald.
Colombia is the largest producer of high-quality emeralds in the world, although in 2021 its production was affected. According to data from the Colombian Mining Association (ACM), 1.3 million carats were produced, a decrease of 13.3% compared to 2020.
Otherwise, it happened with exports, which tripled in 2021. According to the Dane, more than $129 million in gems were sold abroad, when exports of only $42 million were recorded in 2020.